My Mission
"I love being able to make a difference in the health of my patients. It makes me very proud when a patient smiles confidently. I also enjoy the new technologies that are a part of dentistry: Invisalign, lasers, localized antibiotics to treat periodontal disease and implants. All of these are exciting new areas that were not a part of dental practices when I was growing up. The future of dentistry is constantly changing and I'm very excited to be a part of it."
Education
2008 DMD, University of Florida College of Dentistry – Gainesville, FL
2004 Master in Public Health, University of South Florida – Tampa, FL
1996 BS in Mechanical Engineering, University of South Florida – Tampa, FL
Continuing Education & Professional Memberships
Dr. Pinney has received advanced training in laser dentistry, Invisalign, implant placement and restoration, oral surgery and bone replacement techniques. He has also completed an advanced esthetic continuum which involved techniques for receiving superior results for full mouth restorations, particularly veneers and crowns. Dr. Pinney is a member of the Academy of General Dentistry and was awarded its prestigious Fellowship in the Academy of General Dentistry at the June 2018 annual meeting.
Life and Hobbies
Dr. Pinney resides in Lake Mary, FL. He's a Florida Gator Alumni, and in his spare time, enjoys walking his dog, theme parks, movies, books, enjoying the Florida weather, Orlando Magic basketball and Florida Gator sports.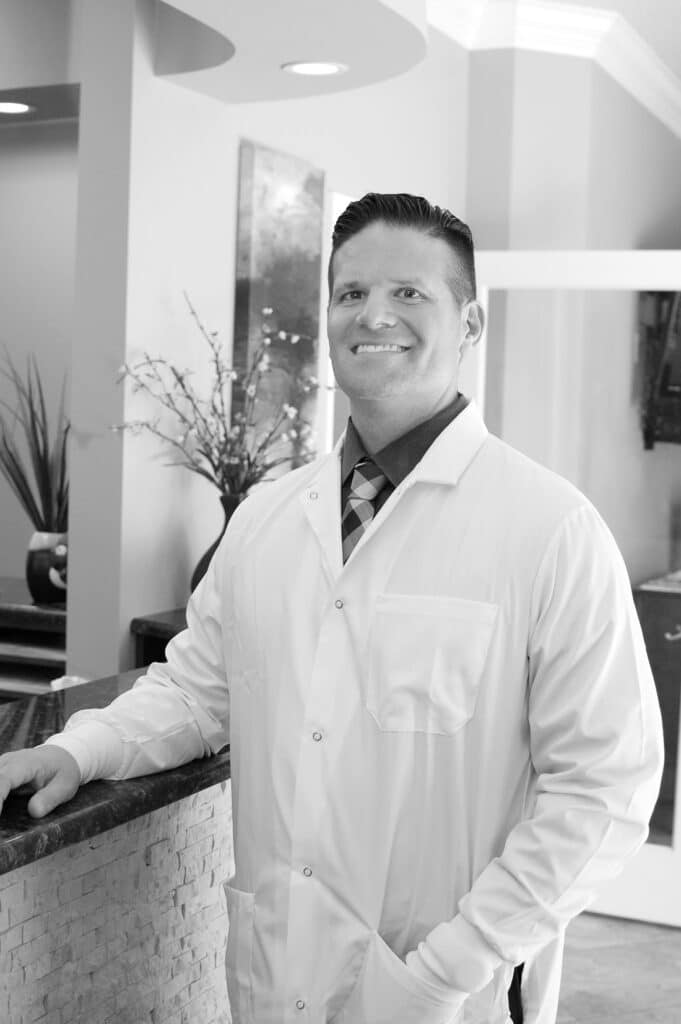 "I want my patients to know that I'm very concerned about their oral health and well being in general. I'm very proud of my patients and consider it an honor to provide them the best dental care possible."